Nationally Recognized Success Coach Dr. Ron Eccles Reaches Two Amazon Best Seller Lists with His Brand-New Book "Faith into Abundance"
Faith into Abundance featuring Dr. Ron Eccles Hits Number One on the Amazon.com Best Sellers List.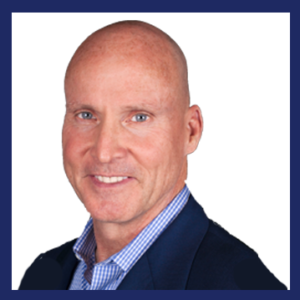 One of the nation's top experts on achieving success in all aspects of your life, Dr. Ron Eccles, hit #1 on two Amazon.com Best Seller Lists for the recent release of Faith into Abundance – 30 Stories of Faith From Successful Christian Entrepreneurs. On the day it was released, it climbed all the way to Number One in the Christian Business & Professional Growth category as well as the Christian Leadership category.
Faith into Abundance is a compilation of true life inspirational stories from Christian entrepreneurs who overcame life's challenges, remained faithful through hard times, and were eventually blessed with great abundance.
Eccles' insight into successful people, businesses, and principles have lead him to mentor business owners on how be financially free, experience optimal health, live in deep loving relationships, and have a powerful spiritual walk.
In response to reaching number one, he said "I am deeply honored to have been chosen to share my story of how Unstoppable Christian came to be. The Bible is full of stories on how God uses ordinary men and women to accomplish His sovereign plans. Too often we hear the call of God in our lives and we dismiss it simply because we are focused on the wrong thing… ourselves!"
Eccles (also known as the "Success Doctor") has made headlines quite a bit recently, most notably for his ability to help business owners identify what it is they really want and teach them the necessary faith-based skills to build those successes the right way.
It's most likely for this reason that many people nationwide consider him the most real and relevant Success Coach in touch with the Christian marketplace today.
To learn more about Dr. Ron Eccles visit http://www.conquermyeverest.com/
Faith Into Abundance is available in Paperback and on Kindle at http://www.amazon.com
Media Contact
Contact Person: Stacy Tigh
Email: [email protected]
Phone: (619) 540-7960
Country: United States
Website: https://www.linkedin.com/in/stacy-tigh-67314797